The EVOS Configurator app, is a tool designed for both sales reps and customers, to create a unique interaction experience while selecting the right solution. Customers can answer a series of questions and receive a result based on their requirements. Sales reps then aid them to configure a perfect bundle for their needs. We created this app in hopes of making the purchasing process more fun, engaging and to increase customer satisfaction.

I was involved from the beginning to the end of this project with the overall creative direction. I was only given an Instrument buying decision tree by the marketing lead and was asked to come up with unique features and wireframes for the app. I then created wireframes, flow chart and presented to the stakeholders, and worked with the project managers to come up with the questionnaire details. I then made interactive prototypes and worked with the developers to provide them high fidelity mockups and assets, which includes app style guides and making sure everything is pixel perfect. 

I was involved in the beta testing to make sure the app delivers when launch. I created an application walkthrough to help the project manager, as well as making powerpoint demo guides to aid the sales reps for training.

I was the main UX/UI designer in the team, working with 2 project managers, 1 business analyst and 3 software engineers.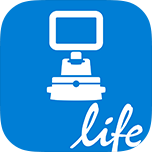 The stakeholders wanted the app to have a clean and sleek design to match Thermo Fisher's website (previously Life Technology), I picked various shades of grey to compliment the blue accent color, and incorporate with vivid images throughout the questionnaires.

The configuration functionality is tricky. I developed this wireframe as an example of sectioning out the various configuration options. This was presented to the marketing team to confirm that the user interface will meet their needs.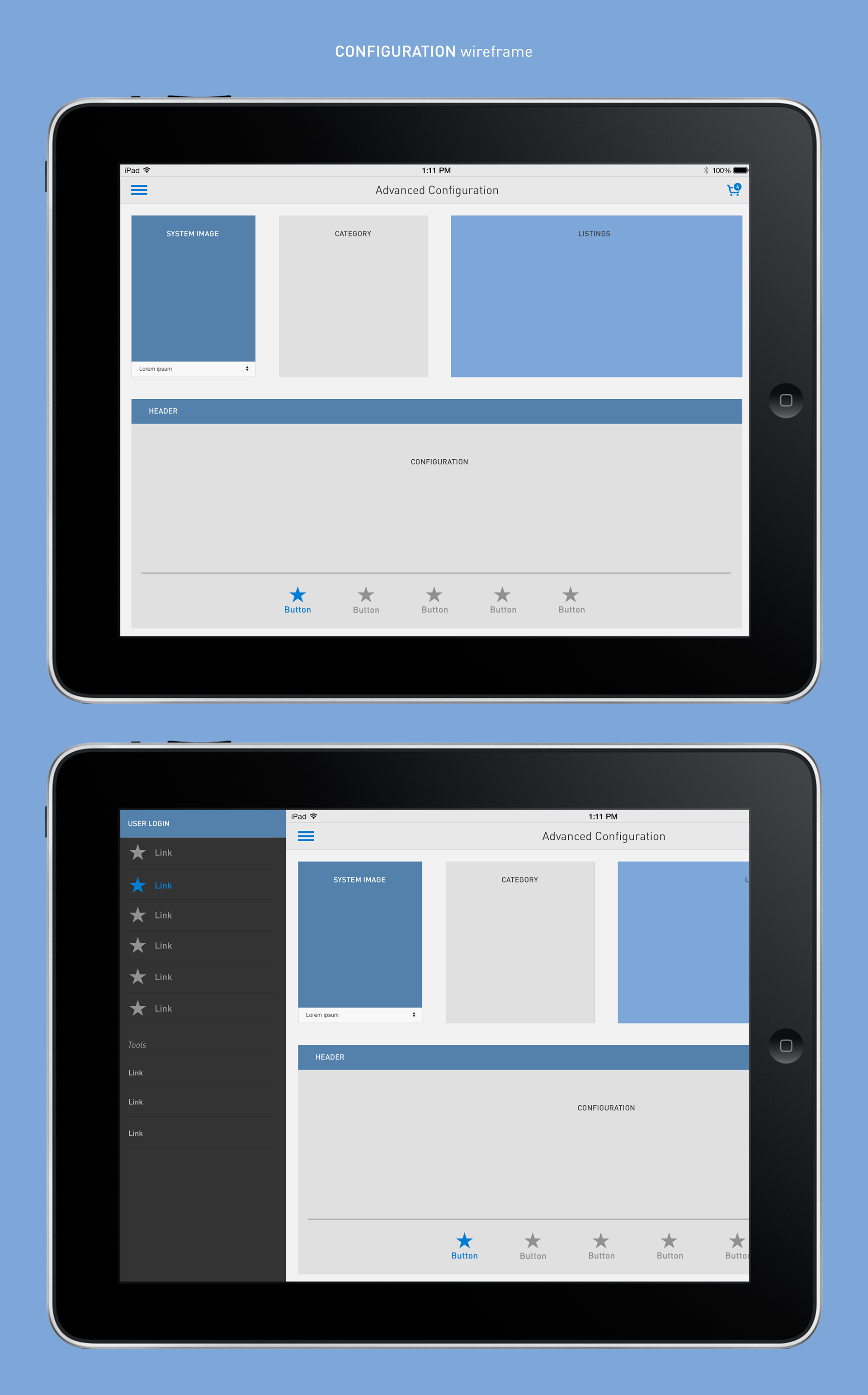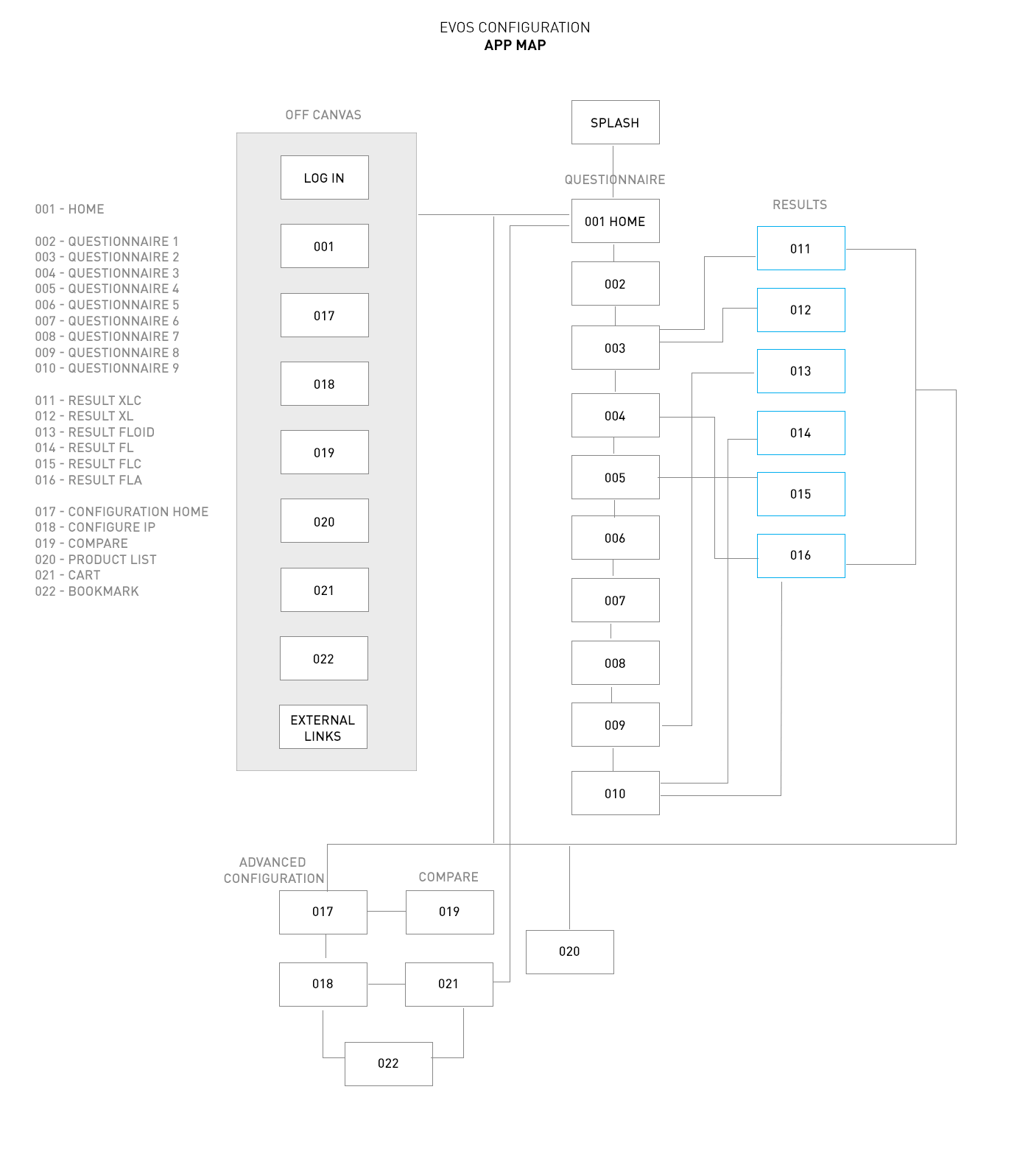 Screens from the EVOS Configurator app