UX/UI designs for Countess® automated cell counter. This is a benchtop 
cell assay
 platform equipped with top of the line optics and image analysis software for fast results. I worked closely with both mechanical and software engineers, as well as scientists to fully implant the cell counting function into the instrument.
I worked with cross-function teams to designed both low and high-fid mockups, site maps and interactive prototypes. I helped present these items to stakeholders and deliver assets to engineers. I also created style guides to make sure the application aligns with other company instruments.
I was the UI/UX designer of this project, working with a team consists of: 1 UX designer, 1 visual designer, 3 software engineers, 1 engineering manager, 1 project manager and 1 science consultant.
Granted a US patent for fluorometer user interface invention.
These are wireframe and map for the Countess system, the example below is the count screen. The count screen contains a lot of functions such as channel selections, cell sizes, brightness, circularity and zoom. A user can configure the system to get precise readings on their samples with this screen.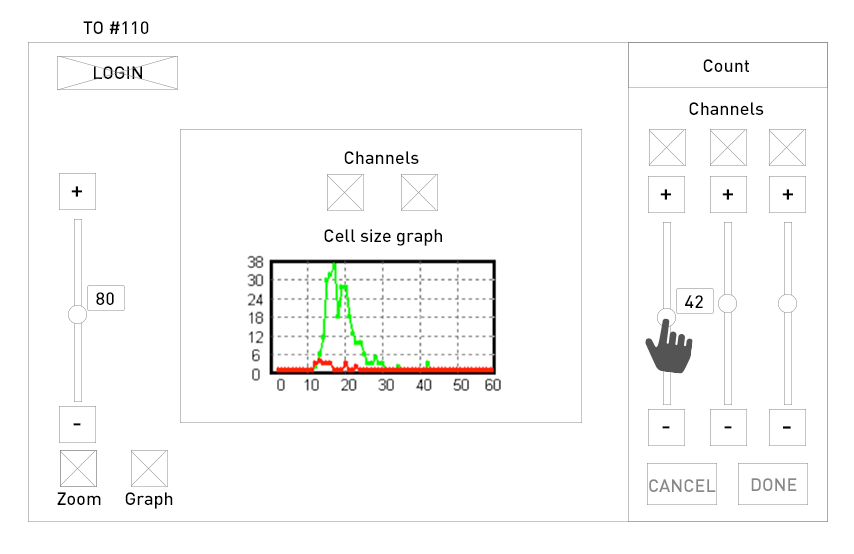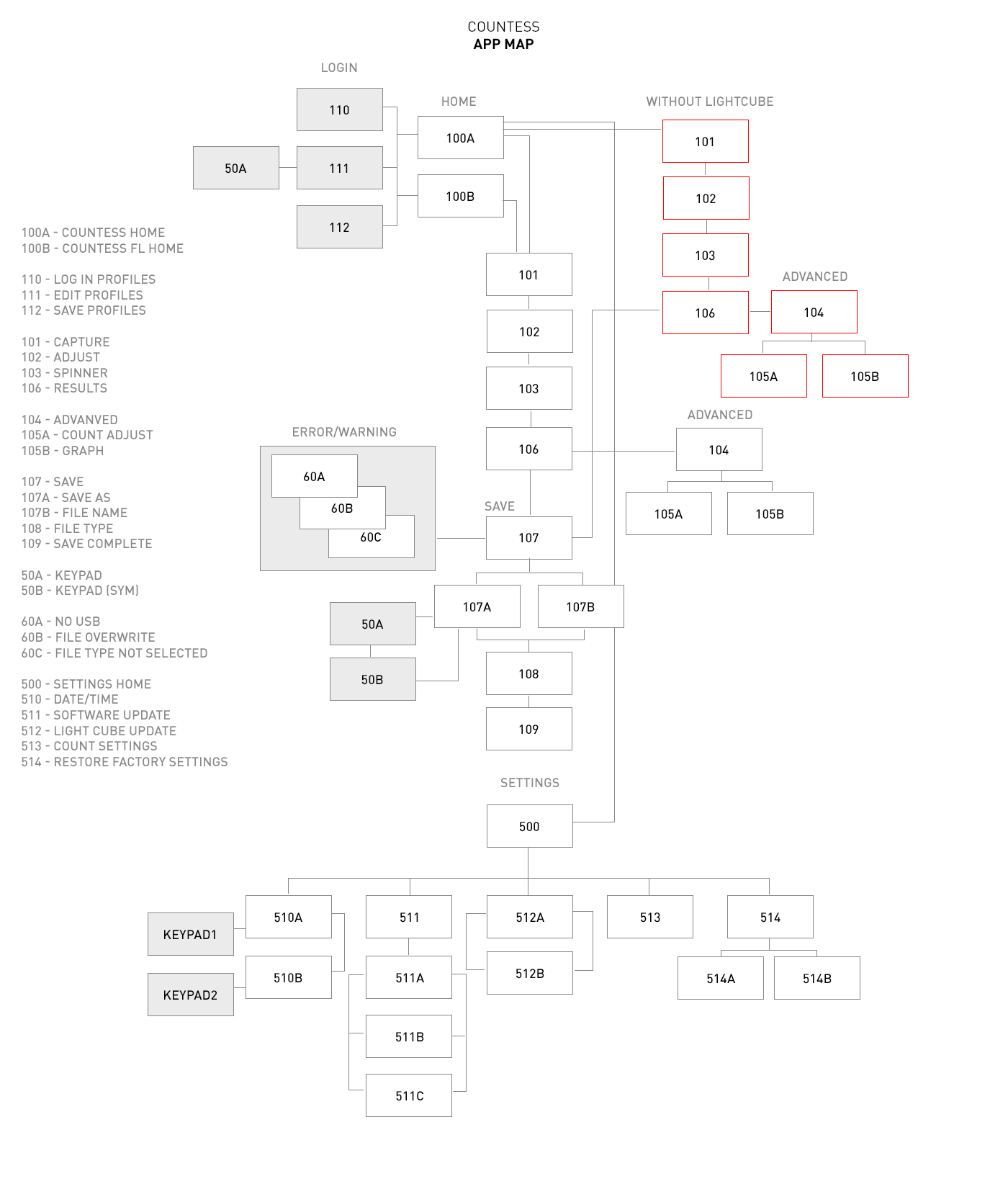 Screens from the Countess App